Rockhaven Builds Custom Homes
We have identified the below five key elements that Rockhaven commits to when building a home:
Schedule: It has been said that the 3 most important requirements for successful construction are schedule, schedule, and schedule. And we agree: schedule is very important. Staying on schedule eliminates the need to find alternate housing, it reduces co-ordination time significantly, it enables better quality, it reduces the need to go too quickly which can compromise safety, and it's better for the budget. Therefore, before construction begins we provide our clients with a very detailed Client Material Decision Schedule. We then help our clients make decisions, with the decision-making process starting well before construction begins. This early decision making significantly reduces stress during construction, it makes the project more enjoyable, and it ensures that our client's home is completed on time.
Quality: The quality of construction is paramount in a Rockhaven home. This is achieved by thorough Scopes of Work for each sub-trade.  This is used by our Site Managers to ensure that the work is done to very specific Rockhaven standards, standards which very often exceed the building code. And the true quality of a home is apparent over time, not in the first year after construction. Creating memories in a home will cause bruises and scratches, but these are cosmetic and can be fixed. However, good quality withstands the test of time, weather, and being lived in by families, both young and old.
Budget: Everyone that we have worked for has a budget, whether it be modest or majestic. Design, features, finishes, style, and taste, these all influence the cost of a home. We listen to our clients, and build their custom home, to their budget. Budgeting begins in the pre-construction phase of the project, and eliminates the disappointment of sticker-stock, double-drawing, and wasted time and energy. We strongly believe budgets are important and should be met.  Our goal throughout is to maximize value.
Accuracy: Accuracy is critical, and we rigorously follow the approved drawings and specifications. When changes are made, they are priced by Rockhaven, and approved by our clients before moving forward. Our goal throughout is to minimize surprises.
Safety: Safety is non-negotiable, and another very important criteria when building a home. We adhere to our Safety Policy, the Ministry of Labour requirments, and all workers on our worksites are covered by WSIB. With an excellent track record, we enjoy low rates for safety coverage for our employees.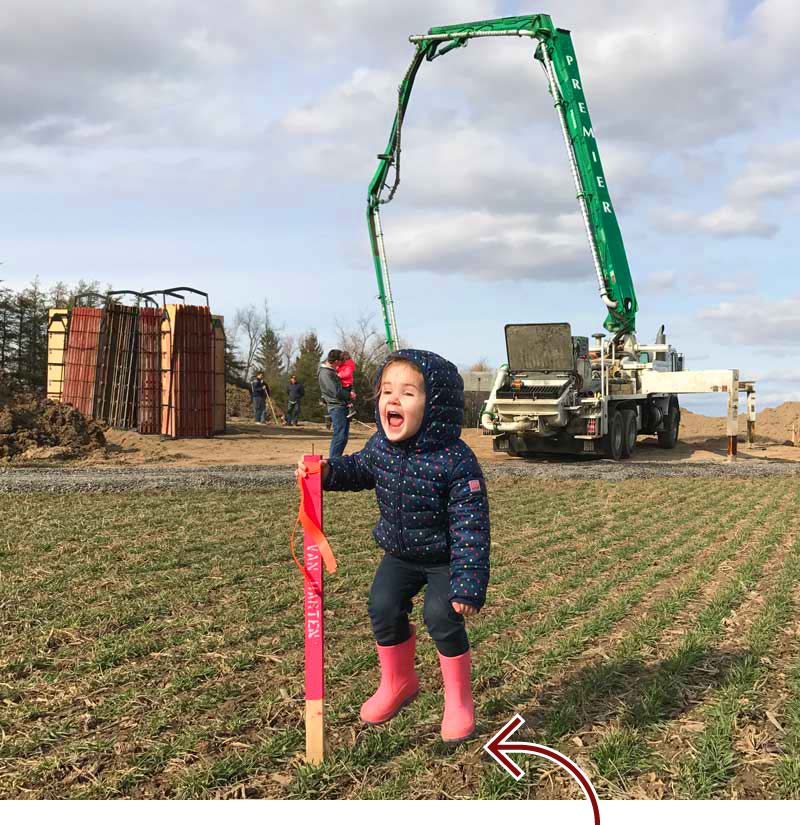 Just one method for measuring the joy of building your dream!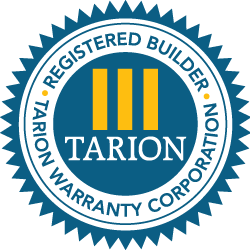 Rockhaven Homes is a registered home builder in good standing with The Tarion Warranty Corporation. Our record with Tarion is spotless - not a single claim since founding Rockhaven Homes Ltd. in 2004. Nevertheless, every new home built by Rockhaven is covered by the full Tarion protection offered at the time of possession.
Check our Tarion profile here.
For more than 40 years, Tarion has provided new home warranty protection to more than two million Ontario homes. Tarion serves new home buyers and new homeowners by ensuring that one of their life's biggest investments is protected. Almost every new home in the province is covered by a new home warranty. This warranty protection is provided by Ontario's builders and lasts up to seven years. It is backstopped by Tarion.
Tasked with administering the Ontario New Home Warranties Plan Act (ONHWP Act), Tarion serves Ontario's public interest by enhancing fairness and building confidence in the new home buying experience.
For more information, visit www.tarion.com or contact the Tarion Customer Centre toll-free at 1-877-982-7466.